Men's, Women's & Children's Clothing
Custom Embroidering
We'll embroider anything you want; clothes, afghans, hats, towels, blankets...anything. Bring in your item(s) and we'll help you pick out colors and designs. We can usually finish your project in 24 hours unless it is a large order. Call us at (608) 372-2171 for details.
We also carry Samsonite Luggage in several styles & sizes.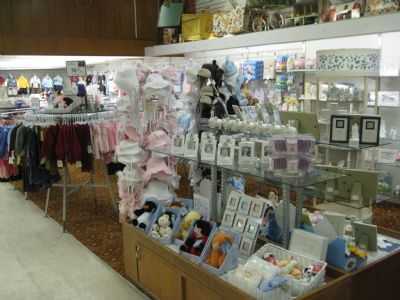 The children's department has baby gifts and accessories. We can embroider a personalized baby blanket with baby's name, birth date, and weight. Sizes start at newborn to size 16. Labels include Columbia, Nike, Little Me, Oshkosh, Levi, Union Bay, and Billabong.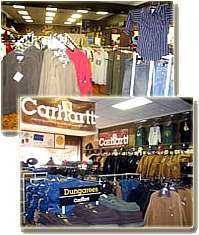 Our men's department features Carhartt, Columbia, Nike, Under Armour, Pendleton, Woolrich, and Arrow. We carry suits and sports coats along with casual dress attire and work wear. You will always find the lowest priced Carhartt in the area at Tomah Cash Store. Our junior labels include Billabong and Union Bay.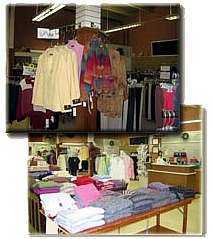 Our ladies fine fashions are always offered at sale prices. We carry brand name outerwear, purses, casual and dress clothing in petite to 3XL. Our junior department has Silver jeans, Billabong pants and tops, dresses, and much more. We carry a full line of nurses' uniforms. Tomah Cash Store offers a huge variety of brand name labels that include the following: Columbia, Nike, Woolrich, Alfred Dunner, Koret, Calvin Klein, Tribal - Jrs/Teens, Billabong - Jrs., Silver - Jeans, Under Armour