Shop at your convenience at Tomah Cash Mercantile - Best in quality merchandise!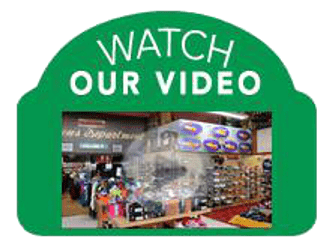 Located in downtown Tomah since 1900, The Tomah Cash Mercantile offers 3 floors and 30,000 square feet filled with furniture, home decor, unique gifts, collectibles, men's clothing, women's clothing and, children's clothing, shoes for the entire family, work clothes and much more!
Whether you are shopping for birthday gifts, anniversary gifts, wedding gifts or holiday gifts, you will find the perfect gift for every occasion at The Tomah Cash Store!